08 Jul

Material Selection for Optimizing Biomedical Textile Performance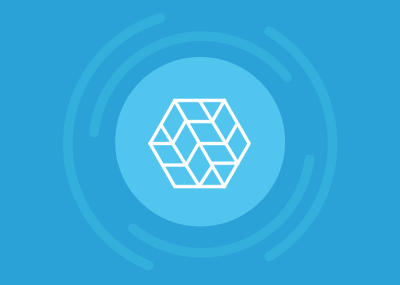 A wide range of high-performance textile materials exists, such as Ultra-High Molecular Weight Polyethylene (UHMWPE), Polytetrafluoroethylene (PTFE), Polyester (PET), Polypropylene (PP), Liquid Crystal Polymer (LCP), and more. With so many material options available, biomedical textile engineers can and should add value for their medical device OEM customers by guiding them towards the optimal selection for their specific clinical application.

Engineers should start by meeting with the customer — who may or may not already have a sense of what type of material they want – and discussing the requirements and the pros and cons of the properties of different materials. End-use factors related to the product's clinical purpose like whether it will have blood contact, be implanted, or need to be resorbable should all be established to guide the selection process so a material with the ideal attributes can be identified. Physical attributes that impact a material's suitability for purpose include filament count, twist, denier, color, etc., while mechanical properties include tenacity, strength, friction, elongation, and abrasion-resistance.

Properties of some of the leading materials include:
Material
Properties
UHMWPE
– Low friction
– High strength
– High modulus (low elongation)
– Offered in zero-cytotoxic material (well-suited for surgical applications)
– Good range of small deniers
– Can't be gamma or high heat sterilized
PET
– Cost-effective
– Easy to process
– Ample availability
– Generally lower strength, but available in a range
– Able to be textured (well-suited for implants and to support tissue growth)
– Inherently non-cytotoxic – comes with finish but can be easily removed
– Shrinks with heat (heat set)High elongation
– Long-term clinical success as an implant
LCP & Aramids
– Heat resistant (good for autoclave sterilization)
– High tenacity
– Low elongation
– Has some limitations
Resorbables
– Resorption can be time-based, pH-based or temperature-based
– Able to hold strength for a while, then drop off quickly
All materials have nuances to consider, and the processes for working with them must be handled accordingly. For example, some yarns have a significant amount of stretch, while others have more tensile properties. Resorbable materials have benefits, but their exposure to the atmosphere must be carefully controlled.
After gaining an understanding of what properties are critical, textile engineers should be able to present recommendations on the material and whether a braided, woven or knitted construct is best.

Cortland Biomedical has extensive materials expertise and is uniquely positioned to be especially agile and responsive to our customers' needs thanks to our large network of trusted, ISO 13485-compliant material suppliers. This gives us many options and ensures we maintain an uninterrupted supply chain of traceable, controlled, and consistent materials. We coordinate with our suppliers to ensure our customers receive the required material compliance forms, material composition and CAS numbers (Chemical Abstract Service), RoHS (Restriction of Hazardous Substances), and REACH (Registration, Evaluation, Authorisation, and Restriction of Chemicals) to successfully get their products to market.

We have strong relationships with technical experts at our fiber suppliers and ask all the right questions of the raw material suppliers related to finish, manufacturing environment, packaging, traceability, and delivery. Then our QMS manages these supplier controls in the right way. For example, we perform incoming tests on yarn, assessing mechanical properties against certifications; inspection of yarn package; and only handle fibers in a controlled environment.

We're able to do iterative and rapid prototyping at our state-of-the-art facility, so we can create several prototypes using different materials up front if needed to allow our customers to truly understand their options. Always aiming to overcome the status quo in textile development, we then work closely and collaboratively to finetune a final design that is best for their needs.

Wesley Conger, Director, Engineering and Product Development, Cortland Biomedical