05 Jan

Cortland Biomedical Announces New Product Development Team Appointments to Support Continued Growth

Cortland, NY, January 5, 2022 – Cortland Biomedical, a full-service medical textiles product development partner that provides access to a full-spectrum of global engineering, design and manufacturing capabilities, today announced the appointment of three new hires to its New Project Development team.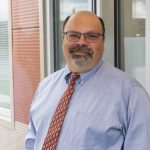 Robert Demaree has been appointed as a Senior Process Engineer.  He brings 25 years of experience in various technical roles throughout his career with experience in development of fiber optic cable processes, printed circuit board materials, and electrical generators. He also served as a subject matter expert in composite materials and management of the chemistry group at IMR Test Labs. Rob holds a bachelor's degree in Mechanical Engineering and a master's degree in Materials Science and Engineering from Virginia Polytechnic Institute.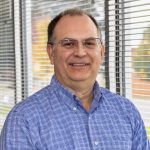 Tony Maslowski joins the team as a Senior Project Manager to oversee new product development programs and drive projects toward timely completion.  He brings more than 30 years of experience in various technical and project management roles throughout his career. He has worked in the chemical and medical device industries, notably with companies such as DePuy and Aesculap.  Tony holds a bachelor's degree in Ceramic Science and Engineering from Penn State and an MBA from Temple University.  Additionally, Tony is co-owner of two US patents and holds several certifications in project management.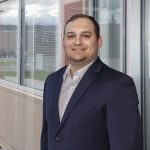 Zach Robbins has been hired as a Textile Process Engineer to help develop processes related to knit and woven fabric product development projects. Zach comes to Cortland with four years of experience in the textile industry, most recently working with finishing and dyeing of knitted products at Gehring Tricot. He holds a bachelor's degree in Materials Science Engineering – Polymers, Textiles and Fibers from Georgia Tech.
Cortland Biomedical's team nearly doubled in size during the 2021 calendar year, with a particular focus on engineering hires to support its robust new product pipeline. The company is looking to fill additional positions across engineering, manufacturing and administrative support.
"We're proud to be growing in the Cortland Community and continuing to add topnotch talent to further our mission of adding maximum value and innovation to meet our customers' needs for custom biomedical textile solutions fabricated for their specific medical device applications," said Eric Brown, Director of Operations, Cortland Biomedical. "We welcome Robert, Tony and Zach to the team and look forward to seeing their contributions to new product development in the year ahead."
In 2021, Cortland completed the transition to its state-of-the-art facility, which construction began on in 2018. Cortland's ISO 13485:2016 -certified facility on Lime Hollow Rd. has 20,000 sq.ft. of cleanroom manufacturing space, with Class 7 and Class 8 cleanrooms third party-certified to ISO14644. It also features a qualified ASTM Type 1-B water system with sustained monitoring.
About Cortland Biomedical
Cortland Biomedical custom designs and manufactures high-performance biomedical textile structures leveraging years of experience in medical textile engineering methods including knitting, braiding and weaving. Its thoughtful design concepts challenge the status quo. Cortland Biomedical's unique combination of advanced equipment and technology, a seasoned medical textile-specific engineering team, and first-rate R&D capabilities allows it to tackle customers' complex challenges with the innovation and agility expected in the medical device industry.
Learn more at cortlandbiomedical.com.
PR Contact
Jordan Bouclin
SVM Public Relations
Jordan.bouclin@svmpr.com
(401)490-9700