04 Jan

Think You Know About Biomedical Textiles? Think again!

Do you know what all these products have in common?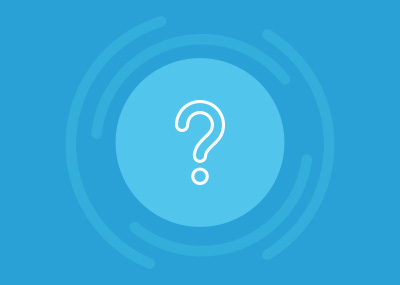 Surgical sutures
wound dressings
hernia repair meshes
vascular grafts
heart valves
annuloplasty rings
catheter-based delivery systems
neurovascular products
orthopedic sutures
orthopedic implants
pledgets
small joint repair
tissue scaffolds
spinal stabilization products
scoliosis treatment
cerclage cables
robotic surgery products
Today, implantable biomedical textiles play a role in all these products – and many others. Biomedical textiles are gaining significant momentum for use in medical devices to facilitate less invasive surgical procedures. Textile applications now span across sports medicine, orthopedics, cardiovascular, neurovascular, robotic surgery, general surgery, and more. The biomedical textile market was valued at USD 16,893.4 Million in 2019 and expected to reach USD 22,081.3 Million by 2026[i].
Despite their growing popularity, there are many things about biomedical textiles that are not well known except by those who already work with them routinely. For example, the versatility of textiles can be quite surprising. Textiles made from synthetic and metallic biomaterials are enabling the next generation of lower profile medical devices for many markets. Textiles can be strong enough to hold joints and bones together – yet delicate enough to be used in sensitive tissues. Implantable fabrics are also chemically inert, corrosion-proof and offer favorable wear resistance.

Did you know biomedical textile innovation is being driven by the use of smaller fibers and customized fabrics? The design of textile structures is advancing to incorporate new methods of customizing fabric density, pattern or fiber orientation, resulting in products that get closer to biomimicry than ever before. Smaller diameter fibers, as low as 10 dtex (which is smaller than a strand of hair) and the resulting fabrics, braids and tubes allow textiles to be used in new applications where higher precision is required. These constructs also can improve performance in other legacy applications. High performance polymers that provide enhanced strength properties to the fiber allow the lower limit to be pushed further.

Did you know that textiles can help facilitate healing? Not only do textiles have optimal mechanical properties, but by using the right fibers and orientations they can elicit excellent responses to the clotting cascade which can be beneficial in many clinical applications. They also offer conformability important in the areas of carotid patches, heart sacs, and soft tissue repair. Because they are highly biocompatible, fabrics can help restore more of the body's natural anatomy and even promote accelerated tissue growth around an implant. Textiles can also preserve motion, making them ideal for products such as spinal stabilization devices.

Did you know that textiles can be as strong as metals? In fact, textiles using modern high-performance fibers can be even stronger than metals! Textile engineers can develop structures via braiding, knitting or weaving that allow them to closely tailor properties including dimensions, tensile strength, flexibility, torque, elongation, elasticity and more to create a product with mechanical properties to replace a metal component. One area where braided textiles are proving to be a viable and more natural alternative to traditional metal is in robotic devices, thanks in large part to their ability to be thinner, lower profile, cost-effective, and to support better articulation. Incorporation of textiles into surgical robotics systems such as robotic arms enables greater flexibility and smoother movements. For a wide range of surgical applications requiring gripping, cutting or suturing, textiles can give the hand on a robotic device more degrees of freedom and improved orientation. Textiles are now commonly being used as tethers for actuators, and even as replacements for stainless steel wire in robotic-assisted laparoscopic staplers.

Do you know how complex the production of textile structures is? Textile manufacturing can contain many processes, including but not limited to yarn twisting, yarn plying, bobbin winding, braid or fabric manufacturing, rewinding, scouring, heat setting, cutting, hand fabrication, packaging, labeling, and quality inspection – all of which may be customized for a specific product and also all of which must meet the guidelines of ISO 13485.
And the designs can be highly complex, too. For example, there may be as many as 144 yarns going into a single braid and thousands of yarns going into a single knit or woven! Done right, properties can be isolated to localized regions of fabrics thanks to modern textile forming equipment. Raw material properties and bio textile geometry can be blended to yield properties and performance characteristics previously unimagined. This significantly reduces the risk of rejection by the body, while helping restore and preserve the patient's targeted body function.

Given this complexity – but also the tremendous advantages innovative textiles can provide – it is important to find a textile development partner who brings the right combination of advanced equipment, a seasoned biomedical textile-specific engineering team, and first-rate R&D capabilities to meet complex challenges with innovation and agility.

Learn more about how Cortland Biomedical is never satisfied with the status quo when it comes to innovative textile engineering.
Tara Yunkunis, Business Development Manager, Cortland Biomedical
---
[i] US Biomedical Textiles Market 2020-2025 : Top Competitors, Application, Regional Growth, Industry News, Development Opportunities and Challenges – MarketWatch